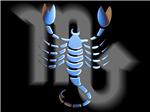 Nowadays, computers have penetrated into all spheres of life by automating complex tasks of science and technology. Was no exception and ancient science of astrology, which, with fairly complex mathematical calculations capable of predicting many of the events of our lives. Horoscopes always been very time-consuming process, available to very few specialists. Everything changed with the advent of the computer! Now for the drawing up of the horoscope is enough to enter a few parameters in the program - and the astrological horoscope processor will calculate with precision and speed, unthinkable with manual work.

And so, to help the novice computer astrologer, we offer a unique product, which includes two products in one package: tutorial novice astrologer plus distribution of the popular program-Astroprocessor Zet8 Lite together with guidelines for its use. Install on your computer avtroprotsessor ZET 8, you will be able to solve almost all the problems of astrology, and without any effort. And to learn to work with the program, you can use the provided guidance to the program. Beginners astronomers find there a brief but fairly complete introduction to the basics of astrology, and experienced astrologers who do not know the work Zet8, will be able to master all the subtleties and nuances of working with the program ZET8 and proceed to the practical application of the program in their own astrological ZET8 salon. After reading the manual, you can:

- Build a personal horoscope and horoscope compatibility of partners.

- Get an individual astrological forecast for 3 days in a graph with interactive commentary.

- Get a high-quality printout of the astrological chart a laser or inkjet printer.

- To study the basics of astrology astronomical via Astro planetarium "Space" and "celestial sphere".

- Consult the Oracle Multimedia Book of Changes.

Reading the manual does not require any initial training and can be used by beginners astrologers as the first step in preparing for the professional activity of the astrologer.
Format management: file .doc (for MS Word)
No feedback yet