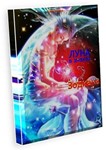 The various phases of the moon during the month can affect you in its own way, and this influence differs depending on which sign of the zodiac in the ecliptic the moon passes.

Knowing how the moon affects us, passing the zodiac, you can be ready for changes in the energy balance.

Owning this information, you can make life much easier.

This will explain many things to you.

The internal state of a person, his mood, behavior, working capacity are subject to changes depending on the phase of the moon and its stay in the signs of the Zodiac. In addition, each of the 12 characters is responsible for a certain area of ​​activity that is unique to him. That is, the original space clock accurately shows us the time, the best for the effective solution of certain tasks.

The lunar cycle has an impact on the reproductive function of a person, fertility, the propensity to disease, the number of road accidents, crimes and suicides.

In the days of the passage of the signs of the zodiac, the Moon is particularly affected by its both positive and negative influence. When the moon is in the sign under which you were born, your health reserves are reduced.

The position of the moon in the signs of the Zodiac, calculated at the time of the birth of a person, shows the way of direct emotional reaction to certain personal situations.

The moon also indicates the attitude and behavior that are acquired in childhood from the family.

The moon gives the characteristics of the emotional sphere of the couple, describes their behavior at different stages of family life, the reaction to each other´s purchases, is responsible for the desire for a home lifestyle, sometimes for the narrow circle of communication most preferable for a couple.

The moon shows the home way of life and the attitude to the mother and the woman in general, points out to the general public, lets you know what will prevail in everyday life, in the household.

The position of the moon in the zodiac signs also reveals the characteristic habits of human nutrition, affects his choice of favorite dishes

No feedback yet