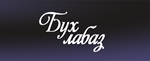 Brief instruction. As for the discharge speed to determine whether the conversion of foreign currency into rubles was carried out.
The file is a diagram of the conversion transactions "As it should be", and what conclusion should do if the funds are credited to the current operation of the customer´s account in rubles is reflected differently.
21.02.2016 13:34:28
Спасибо. Я бы эту информацию месяц собирала.