Content: 40625120418630.docx (10.88 KB)
Uploaded: 25.06.2014

Positive responses: 0
Negative responses: 0

Sold: 0
Refunds: 0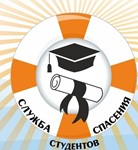 Samokhvalova appealed to the justice of the peace with a lawsuit against Samokhvalov on the division of household and other property acquired during the marriage. In her statement of claim, Samokhvalova asked for the division of the household in kind, as well as the division of other property in equal shares. Samokhvalova attached a copy of the statement of claim, a list of jointly acquired property and a receipt for payment of the state fee in the amount of 1/10 of the minimum wage.
Can a judge accept a statement of claim for his proceedings?
V.: Earlier, Samokhvalova filed a lawsuit against Samokhvalov with the district court for the division of the disputed home ownership in kind, which was denied by the court due to the impossibility of dividing the home ownership according to the option proposed by the plaintiff.
Dear buyer, the proposed product is recommended to be used as an aid to increase knowledge. All products offered in the store have already been evaluated by teachers and accepted. It must be remembered that legislation may change and some sources (for example, editions of legal acts) may become outdated - they must be edited, as well as the content of the work itself. These works can be an excellent example, but it is not recommended to use the content of the product without making personal adjustments and changes. For example, you can easily add some of your own findings or expand on some of the information already presented. We really hope that this product will be of use to you. We wish you good luck in your studies!!!
No feedback yet